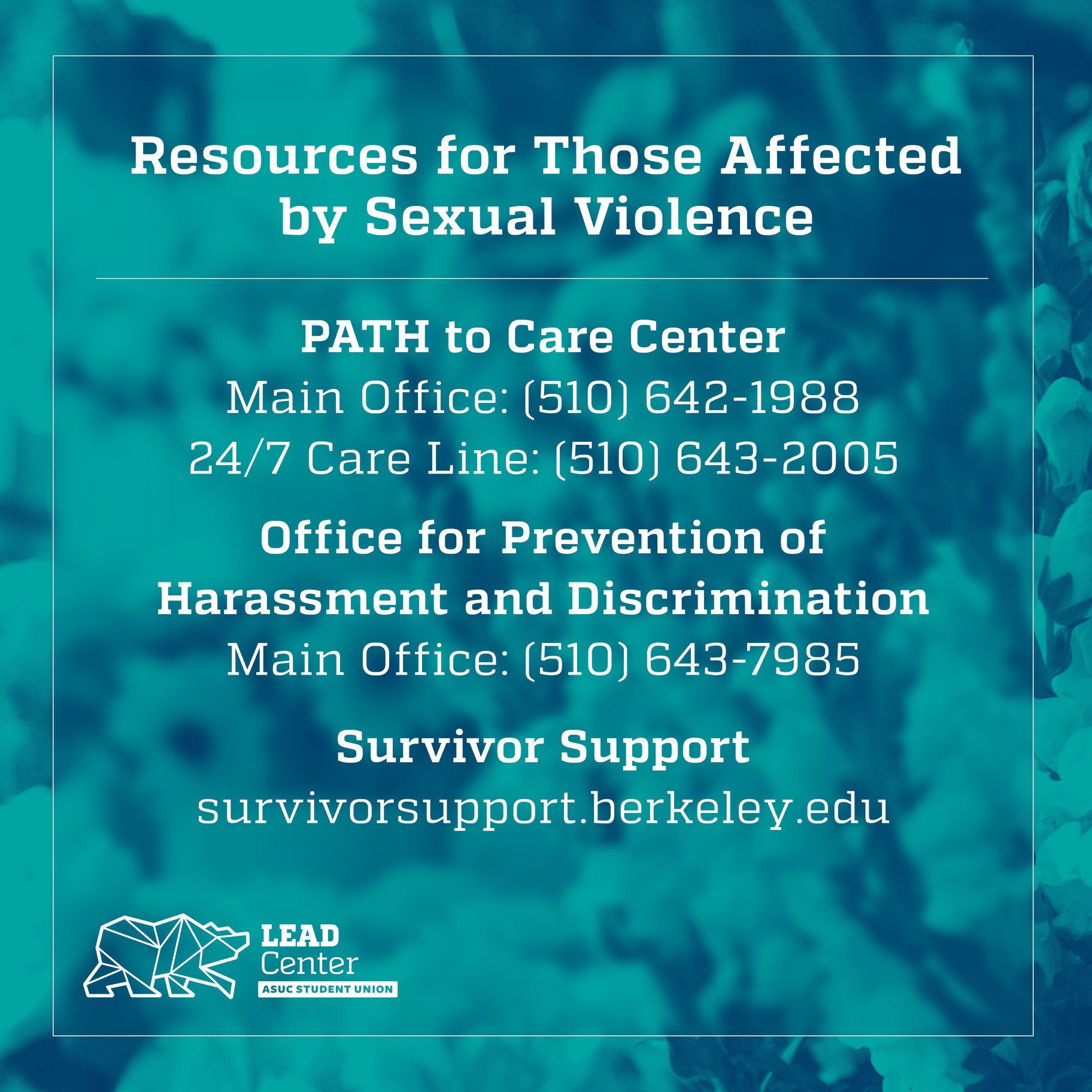 PATH to Care: Survivor Support
*Trigger Warning; Sexual Violence*
Resources for Those Affected by Sexual Violence
"If you've experienced sexual harassment and/or sexual violence, know – first and foremost – that what happened is not your fault. You deserve safety and respect, always." – PATH to Care Center
We would like all students and student leaders to know about the resources available to them through UC Berkeley for anyone who has been affected by sexual harassment and/or sexual violence. 
The PATH to Care Center provides confidential support for survivors, and you can find out all about their services here
For a compressive list of resources available for yourself, your student organization, your friend, or someone you know please visit Survivor Support. There are many people here at UC Berkeley who are committed to helping students in need.
PATH to Care Center
Main Office:  (510) 642-1988
24/7 Care Line: (510) 643-2005
Office for Prevention of Harassment and Discrimination
Main Office: (510) 643-7985