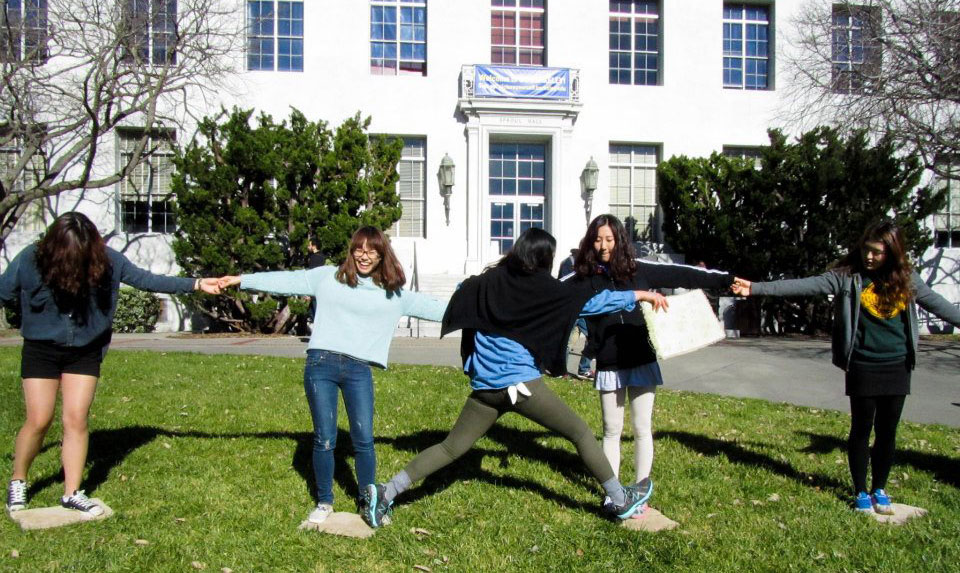 The Cal Facilitation Team is a team of student facilitators who provide free team-builders and leadership development workshops to empower student organizations on the UC Berkeley campus. CFT wants to build a close-knit community, provide organizations with leadership development support, and create a campus community centered around inclusive and dynamic conversations, mutual understanding and effective organization. We tailor our workshops to meet the goals of each group and guide conversations to help grow closer and stronger. Our workshops are FREE for student organizations on this campus and offered at a cost for outside groups.
Workshops:
The Art of Giving Feedback
Is your team or student group finding it challenging to communicate expectations? Do some team members volunteer for tasks, but not follow through? If these situations sound familiar, then let us help you give effective feedback.
Building Your Team With Fun
Is your team or student group trying to find ways to break the ice with new members? We have an extensive set of icebreakers and team builders that we can facilitate for your student organization. We will work with you to identify the specific needs of your group and design a team building activity that is just right for your student group.
Improv Workshop
This dynamic workshop uses improvisation to contribute to the effectiveness of your organization. In this workshop, we challenge group members to develop their skills in: interpreting the environment, crafting strategy, cultivating leadership, improving flexibility and fostering teamwork.

How to Conflict
Explore your conflict style during this interactive workshop and find out if you are a shark, turtle, teddy bear, fox, or owl.  You'll also learn some tools to use when you engage in conflict so that your perspective comes through without making assumptions about others and then, walk away feeling better about when conflict happens.
Leadership Colors
This interactive workshop explores what is your leadership color – blue, green, gold or orange. You'll walk away with an understanding of the strengths and limitations of your colors and the colors of your teammates and a  better understanding of how you and your teammates operate.
Contact us at cft@berkeley.edu with any questions.