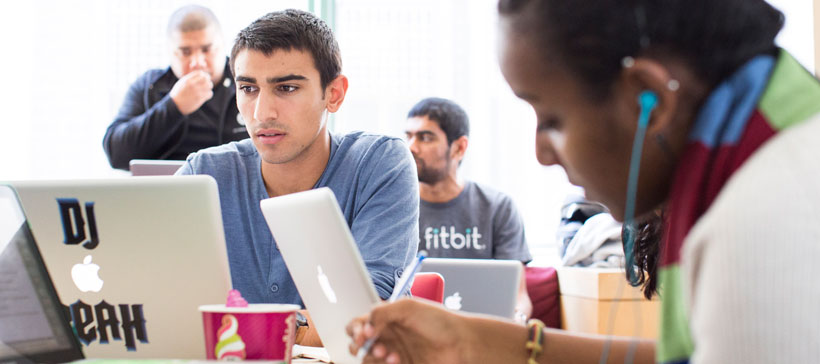 2016–2017 RSO Re-Registration
Groups are only required to register once every academic year. Groups who failed to complete all 3 steps during the Fall registration period may complete their steps during the Spring period 12/1/16-2/28/17.
All three Re-Registration steps must be completed by midnight Tuesday, 2/28/17 or the organization will remain in Frozen status for Spring 2016-17.
Step 1: Registration Form
Registration forms can be found on the individual organization's CalLink page. To navigate to a frozen group's Callink page click here to find your group's CalLink page or email lead@berkeley.edu requesting access to the group's frozen page.
Due Midnight, Tuesday February 28, 2017
A few things to keep in mind:
The person who fills out the registration form will be assigned as your organization's primary contact. This can be changed at a later date if necessary.

DO NOT CHANGE your organization's official name. Doing so may result in an unapproved registration, or in losing ASUC sponsorship and funding. If you would like to change your name, consult your LEAD Center Advisor. You may however change your acronym and nickname.

Organization Website URL refers to what appears at the end of your CalLink web address, i.e. if you enter group name, your CalLink page will be https://callink.berkeley.edu/organization/groupname

External Website: If you have an external site, you must provide the web address. Facebook and Twitter feeds are optional, and if listed, feeds will automatically populate on your CalLink page.

The email, phone number, address, etc under 'Organizational Contact Information' refer to group information,

not personal information

, and will be publicly available (i.e. enter groupname@gmail.com, not yourname@berkeley.edu.) The group's CalLink page provides a "Contact Us" feature that sends an email to the CalLink roster's Primary Contact

The Re-Registration form requires an upload of the group's current Constitution. You can find the group's most recently approved Constitution in the group's Callink/Documents folder. The LEAD Center's RSO Constitution Template with updated required language

is

downloadable here

. Any amendments to the constitution should follow your group's Article VI – Constitutional Amendments steps and

the Re-Registration Form is the format you use for submitting the amended constitution.

[Constitutional amendments outside of the Re-Registration period can be submitted directly to the group's LEAD Center advisor].

On the roster page, please add at least four members who will be part of your organization as Signatories and remove past or graduating members whenever possible. Note: these changes will not take effect until after the registration form is approved.

If your organization is currently frozen and you can't find the registration button,

click here to find your group's CalLink page

or email

lead@berkeley.edu

to request a link to your organization's page.
Step 2: Signatories
Signatories must renew their certifications every academic year. If you were a signatory in 15-16, that status does NOT transfer to 16-17. Each organization must have between 4-8 certified Signatories.
The Signatory Certification Agreement is available via this link and is due by midnight on Tuesday, February 28, 2017.
At this time in the academic year there are some students who have already completed the 2016-17 Signatory Certification for a group but now want to add this status for another organization. Please know they do not need to complete the Certification form again but rather should simply email lead@berkeley.edu with their request to be added as a Signatory to the additional group's roster. NOTE: Another student cannot make this request for someone. The person taking on this responsibility must initiate the request.
Step 3: Orientation
Two Signatories from each organization must attend an in-person orientation.
Separate, customized, Signatory orientations will be offered for new and returning Signatories. The last day to attend for Spring 2017 Registration Activation will be Thursday, February 16, 2017.
More information, and specific dates/times/locations, including whether the orientation type is for new or returning Signatories, is available at https://callink.berkeley.edu/events, search for "Signatory"
Please find the 2016-2017 Signatory Orientation Schedule with links to RSVP:
Tues. 12/6/16, 3:00pm – 5:00pm Martin Luther King Jr – Madrone Room (First Time Attending)
Tues. 1/17/17, 5:00pm – 7:00pm  Anna Head Alumnae Hall (Graduate Students)
Monday, 1/30/17, 1:00pm – 3:00pm, Anna Head Alumnae Hall (First Time Attending)
Tuesday, 2/7/17, 6:00pm – 8:00pm, Anna Head Alumnae Hall (First Time Attending)
Sunday, 2/12/17, 10:00am – 12:00pm, Anna Head Alumnae Hall (Previously Attended)
Thursday, 2/16/17, 1:00pm – 3:00pm, Anna Head Alumnae Hall (First Time Attending)
(Deadline for 2016-2017 RSO Re-Registration is Midnight, Tuesday, 2/28/17)
The 16-17 Attended Signatory Orientation position will be reflected in Callink rosters within 72 business hours of attendance at a 16-17 signatory orientation.
Spring Re-Registration will open on 12/1/16 and end Tuesday 2/28/17, for groups who do not successfully complete the Fall registration period. Organizations are only required to register once a year.