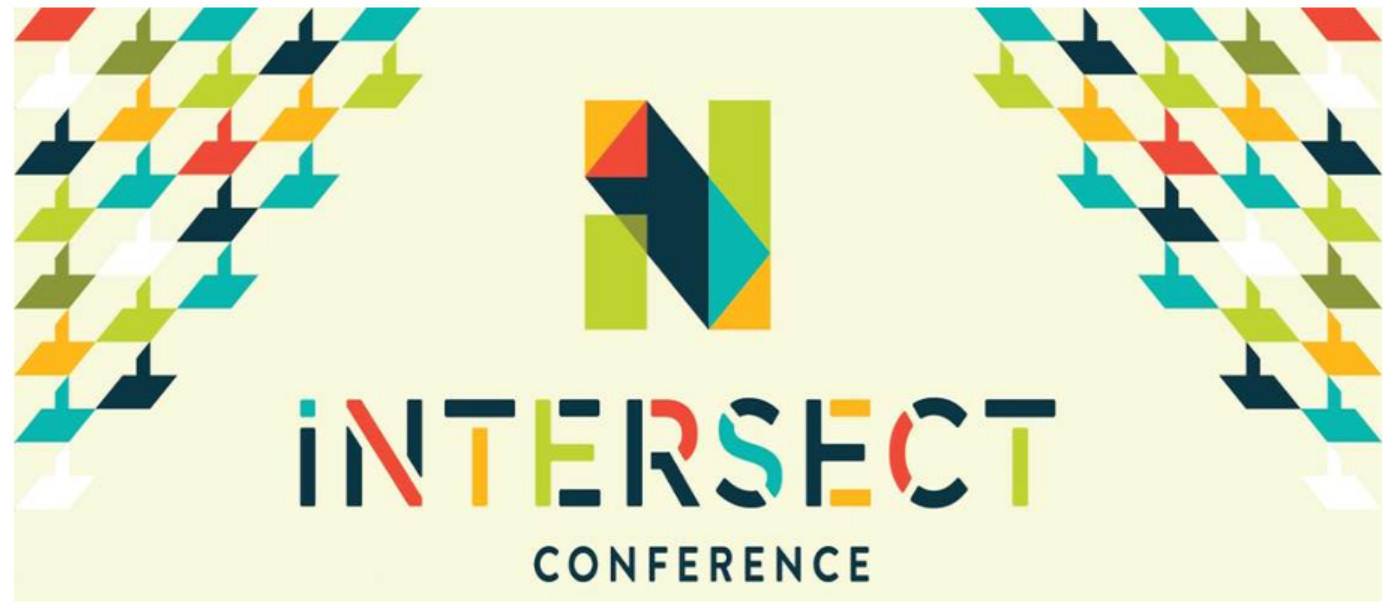 Intersect Conference
October 5, 2017 | 11am-5pm | Pauley Ballroom
Don't miss out on the 3rd Annual Intersect Conference!
Open to all UC Berkeley students, staff, faculty and alumni. Pauley Ballroom, UC Berkeley
The 2017 Intersect Conference is a full day conference open to the UC Berkeley campus community exploring intersectionality, social change, campus climate, empowerment and healing. The 2017 conference will focus on the theme of unlearning.
Conference "unlearning" objectives include:
RECOGNIZE. Participants will recognize and challenge the shortcomings of dominant systems of thought that can lead to the recycling of oppressive ideals.

EXPLORE. Participant will explore how power, privilege, and intersectional identities shape their ability to build sustainable relationships across difference. This exploration will stretch our thought process to a broader and more inclusive critical lens.

ACTIVATE. Participants will use the day's reflections to challenge stagnant paradigms and continue this process of unlearning and transformation in their daily interactions.
"Intersectionality (or intersectionalism) is the study of intersections between forms or systems of oppression, domination or discrimination. An example is black feminism, which argues that the experience of being a black female cannot be understood in terms of being black, and of being female, considered independently, but must include the interactions, which frequently reinforce each other."
Get involved in the conversation!
REGISTER NOW
Please register by Friday, September 29. In order to produce the highest impact, we have capped registration to 200 participants. Registration will take about 5-6 mins to fill out.
For more information please contact us at intersect@berkeley.edu.
In addition to registering for the conference, make sure to RSVP on Facebook for up-to-date information about Intersect Conference 2017.
———————————————————————————————————————————————————-
Conference Agenda
10am – Registration opens

11am-1pm – Lunch and Performances

1-1:20 pm – Opening Welcome

1:15-1:30pm – Transition

1:30-3pm – Workshop 1 

3-3:15pm – Transition

3:15-4:45pm – Workshop 2 

4:45-5pm – Transition

5pm – Raffle/Performance
Workshops
white place, Black Space: How Black Students Created a Space of Their Own by Blake Simons, Assistant Director of the African-American Student Development Office
The workshop will examine how the BSU successfully demanded and created the Fannie Lou Hamer Black Resource Center. Participants will understand the intersectional approach the BSU took in order to get the space. Participants will also understand how Black Resource Centers makes a more inclusive campus, increases Black retention rates, and also increases the will of Black students to attend UC Berkeley. This workshop will be centered on the many identities that fall under Blackness.
Real Talk: Intersectionality with Campus Leadership –  Join us for a special discussion with campus leaders about how intersectionality has shaped their own personal/professional lived experiences.  This interactive session will include a small group reflection activity followed by panel panel discussion with the following campus leaders:  
Session A (1:30-3:00PM)
Karen Nielson, Director, Disabled Students Program

Sunny Lee, Interim Associate Dean of Students

Oscar Dubon, Vice Chancellor of Equity & Inclusion
Session B (3:15-4:45PM)
Fabrizio Mejia, Assistant Vice Chancellor of Student Equity & Success

Mia Settles-Tidwell, Assistant Vice Chancellor/Chief of Staff, Division of Equity & Inclusion

Silvia Marquez, Associate Director, Financial Aid & Scholarships
More workshop descriptions coming soon!
2017 Intersect Planning Team
Amber Bundy-Davis, Office of Undergraduate Admissions
Yuki Burton, Educational Opportunity Program
Ruben Canedo, Centers for Educational Equity & Excellence
Quincy Jones, Office of Undergraduate Admissions
Nicole McIntyre, Electrical Engineering & Computer Sciences
Marissa Reynoso, LEAD Center
Ashley Villanueva, Fung Institute