Intersect Conference 2016
October 2, 2016 | 9:30 am

–

5:00 pm
Event Navigation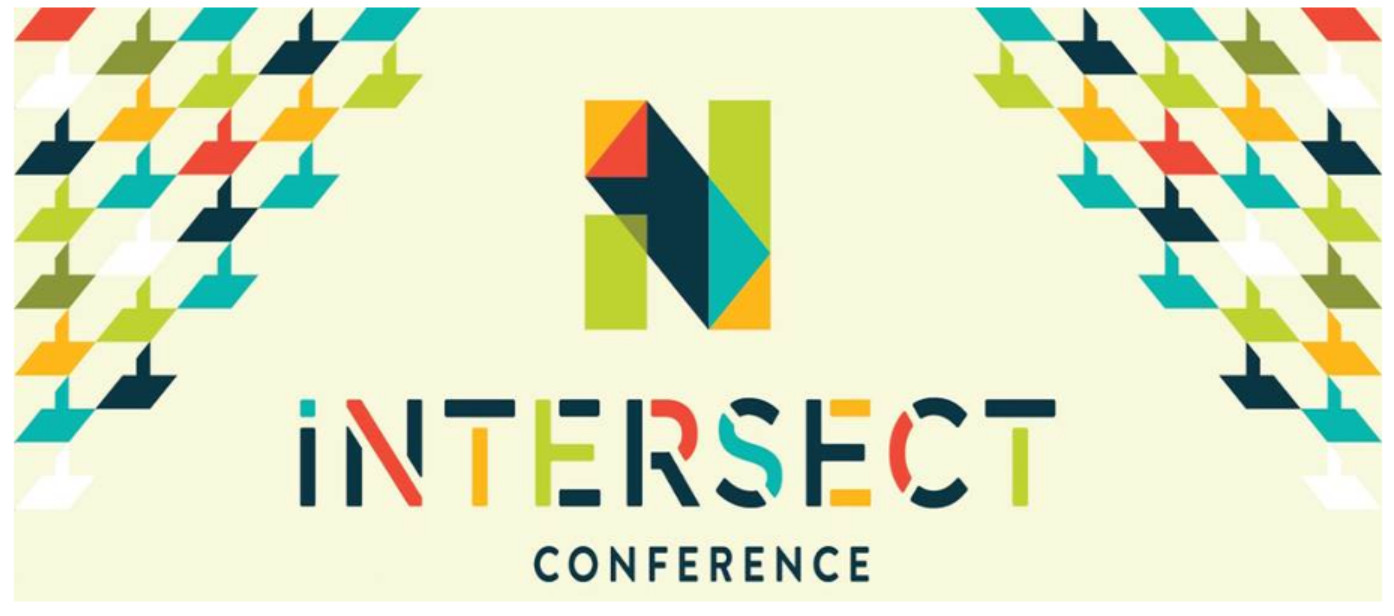 Open to all UC Berkeley students, staff, faculty and alumni. Pauley Ballroom, UC Berkeley
The 2016 Intersect Conference is a full day conference open to the UC Berkeley campus community exploring intersectionality, social change, campus climate, empowerment and healing. "Intersectionality (or intersectionalism) is the study of intersections between forms or systems of oppression, domination or discrimination. An example is black feminism, which argues that the experience of being a black female cannot be understood in terms of being black, and of being female, considered independently, but must include the interactions, which frequently reinforce each other."
Please register by Friday, September 23rd. In order to produce the highest impact, we have capped registration to 300 participants.
Get involved in the conversation!
For more information please contact us at intersectconferenceinfo@gmail.com.
Make sure to RSVP to the event on Facebook for up-to-date information about Intersect Conference 2016.
---
Agenda for the Day 
(Light breakfast will be served)
10:45-12:00pm
 Part A -"Self and/or Community Exploration"
Join us for community-led workshops based on various identities.  For parts A and B, we encourage participants to choose one workshop that creates space for you to think introspectively about your own identities.  For the other session, we invite you to engage in a workshop that grows your understanding of identities outside of your own.
1:15-2:30pm
 Part B -"Self and/or Community Exploration"
Join us for community-led workshops based on various identities.  For parts A and B, we encourage participants to choose one workshop that creates space for you to think introspectively about your own identities.  For the other session, we invite you to engage in a workshop that grows your understanding of identities outside of your own.
2:45-4:15pm

Part C-
"Movement Building 101: From Self to Social Change"
4:30-5:00pm

Celebratory Closing
Religious observance:
We hope that you will join us for the full conference from
9:30am-5pm
. We acknowledge that the conference takes place on Rosh Hashanah; accommodations will be made for those observing this important holiday. Please email the planning team at
intersectconferenceinfo@gmail.com
 for more information.
---
Workshops:
The Intersectional Identities of Hip Hop
Kaila Love, UC Berkeley Alumnus
Since it's inception in the South Bronx during the late 1970's, Hip Hop has grown to an international phenomenon that people from various cultural backgrounds, gender identities, abilities, socioeconomic classes, and ages participate in. I will touch upon these identities with an emphasis on race and gender. As a non-Black person who developed and facilitated the DeCal "Tupac, The Evolution of Hip Hop, and How to Rap" under the African American Studies Department, I had to go through a long and reflective process to ensure that the curriculum I presented honored voices and histories that are not my own. This required me to identify and examine my own identities and what they might bring to the classroom. I hope to take participants through a similar process by delivering a lecture style presentation interwoven with multimedia and performance paired with a group discussion.
Pinay Power: Kaya Ko, Kaya Natin, Kaya Mo (I can, We can, You can)
Joan Iva Fawcett, UC Berkeley Staff, LEAD Center | Sarah Bernardo, Jacqueline Camille Ceballos, Maria Jaochico, Donna-Jo (DJ) Pepito, UC Berkeley Alumni
Filipino American voices can often get drowned out in the national dialogue for equity and inclusion where attention is mostly focused on the Black and Latinx experience. The Model Minority Myth continues to reinforce the notion that Asian Pacific Americans are doing just fine, especially in higher education. Filipino Americans constitute the second largest population of Asian Pacific Americans, but despite their substantial numbers and their long, complex history with the United States, Filipino Americans are one of the least understood, least researched, and least visible ethnic minority groups in the country and in higher education. Being Filipino comes with unique strengths and challenges, made even more complex when considering multiple, intersecting, and evolving identities, such as gender, citizenship, spirituality, and language. Come experience the power of networking and collective storytelling with Filipina American women at different stages in their studies, career, and life. (Please note that this panel was first presented at the Asian Pacific Americans in Higher Education Conference on April 8, 2016 in Oakland, California and is part of a larger Filipina American Narrative Project co-authored by Tracy Pascua Dea and Joan Iva C. Fawcett.)
Love, Creative Writing, & Intersectionality
Shivani Narang & Sam Goldman, UC Berkeley Students, CalSLAM
Our workshop hopes to dedicate 75 minutes to hold space for folx to focus on how love is intersected in their life with all of their identities. we will be sharing a poem by the powerful poet Safia Elhillo that is centered around the way Elhillo's multiple identities affect the giving and receiving of love. folx will be given time to reflect on the poem. this will be followed by brainstorm activities and writing prompts as a group & individually in hopes of encouraging individuals to analyze how their own identities shape their journey with love. we will keep time towards the end of the workshop for folx who want to share their writing in the space. then, we hope to connect, as a group & as individuals, this writing workshop to our work towards social justice.
Challenging Anti-Black Racism in Asian America
Alice Guan, UC Berkeley Staff  |  Kathleen Cabanaya, UCSF
Asian Americans as a group has historically been used as a divisive tool to further marginalize and conquer communities of color. This has been done through racialized mass media, the formation of a systematic racial hierarchization, and the widespread social acceptance of the insidious "white ideal" and its counterpart, anti-Blackness. In the past several years, with the popularization of the Black Lives Matter movement, Asian Americans across generations have been grappling with race and identity politics in a unique and complicated way. In this workshop, we will dialogue about the issues of racism and colorism in the United States as it has existed historically and currently, within Asian America. We will also investigate U.S. racial hierarchization by examining the intersection of race, social class, gender, and migration history. The personal and group investigations of intersectionality will challenge the divide and conquer strategies that have been utilized by dominant groups both within and between communities of color.
OUR-STORIES: #BlackatCal, Onyx Express, and Black Digital Storytelling at UC Berkeley
Rasheed Shabazz, UC Berkeley Alumni, Onyx Express & Black Alumni Association
This workshop focuses on how Black staff, faculty, and students can personally and collectively change campus climate through strategic journalism and storytelling and asserting positive images of Black people. Black students at UC Berkeley report the highest levels of disrespectful treatment and the experience of many Black staff and faculty are not entirely different. In addition to structural bias and explicit bias, Cal's hostile racial climate stems from implicit bias. Positive media images can change negative associations in the minds and behaviors of non-Black people, while combatting internalized racism and promoting positive self-and collective-associations amongst Black peoples. This workshop uses interactive groups and preliminary findings on the history of Onyx Express Magazine and the #BlackatCal hashtag to provide Cal staff and faculty strategies and tactics to network, promote positive and more accurate images of Black people, and provide the variety of perspectives amongst the Black Diaspora.
Ally is a Verb:  Transgender Inclusion Fundamentals
Marisa Boyce, UC Berkeley Staff, Gender Equity Resource Center | Pan Narez, UC Berkeley Student, Facilitator for the QTPOC Collective, QTPOC Affairs Director for the Office of ASUC Senator Zaynab AbdulQadir-Morris
Transgender people have gained a new level of visibility in the past few years, but the visibility has not been paired with the widespread education necessary to move from basic awareness to actual inclusion. This workshop is designed as an introduction to transgender issues and allyship but it can also support those who have a basic understanding to take their allyship to the next level! This workshop will cover foundational concepts and critical information about gender identity and transgender-related issues, which will allow you to better integrate transgender-inclusive practices into your work, student organizations, classrooms and daily life.
Transgender: A term meant to represent the breadth and depth of gender diversity of those whose current gender identity is different than the gender they were assigned at birth.
Basic Needs Security: Ending Hunger, Malnourishment, and Homelessness at UC Berkeley
Ruben E. Canedo, UC Berkeley Staff | Carolyn Hsieh, Emily Altman, Esteban Vasquez, Hafsa Khalid, & Hajar Larbah, UC Berkeley Students
Why are hunger, malnourishment, and homelessness part of the UC Berkeley student experience? Join us to learn about the personal, community, institutional, and system factors that contribute to UC Berkeley students basic needs insecurity. You will also learn about the basic needs security efforts that are impacting our campus, the UC system, the Community College system, and the California State University system.
Recognizing and Addressing Unconscious Bias Against Women of Color
Cat Adams, UC Berkeley Graduate Student,  Unconscious Bias Project at Berkeley
Academia has made admirable strides to reduce conscious bias against various groups, but now much systemic oppression happens at the unconscious level. My lecture will give a review on the science of unconscious/implicit bias, focusing on the intersection of racial and gender bias and how bias creates barriers for people in STEM. We will teach attendees how to recognize visual, written, and spoken bias. Using cartoons that portray different ways people can express verbal bias, we will discuss a range of possible responses to such bias.
Reproductive Justice 101
Christina Lares, California Latinas for Reproductive Justice
What do Deportations, Mass Incarceration, Attacks on Abortion Access, and Transgender Violence have in common? They are all rooted in multiple intersections of systematic oppression against working-class communities and communities of color. Join California Latinas for Reproductive Justice as we explore what is Reproductive Justice, the history of the RJ movement, and how an intersectional, human rights approach to reproductive health and rights can be successful in promoting lasting and meaningful change for communities.
Bystander Intervention as a Strategy for Interrupting Bias
Tiffany Hsiang, PATH to Care | James Kato, Dean of Students Office |  Shivani Narang, ASUC | Dax Vivid, Graduate Assembly
In spring 2016, the Violence Prevention Collaborative, a diverse committee of Berkeley students and staff, created a training toolkit to assist members of the campus community in educating others in how to identify, prevent and respond to bias-related harm. This toolkit includes individual and group activities as well as facilitation guidance for trainers that can be used separately or in combination to create positive change on campus, and we'd love to be able to share with Intersect attendees! Our session will include an overview of the toolkit and our training methodologies as well as case studies. The toolkit utilizes 23 different case studies examining how social identity -isms (like racism, classism, sexism, elitism re: education, etc.) play out in a university setting and highlights faculty-staff, faculty-student, staff-staff, and student-student interactions. This workshop will not focus on specific identities or communities but rather aims to empower attendees with tools to recognize and intervene in order to be better allies for any marginalized identity group/individual.
The Graduate Student Experience: Considerations of Race and Campus Climate
Emerald Templeton, UC Berkeley Staff
Although access to undergraduate education and the rates of completing a baccalaureate degree has increased for underrepresented student populations, the pursuit of postgraduate education for these populations has moved at a much slower pace. Traditionally marginalized and minoritized students who have overcome barriers at the undergraduate level, continue to experience those same barriers as they progress beyond undergraduate education (Allen & Zepeda, 2007). In this workshop, participants will explore issues of racial climate that impact the whole college student experience, particularly as it relates to pursuing graduate education. Participants will deepen their understanding of the components of campus climate, and considerations of the influence of race.
A dialogue about the intersections of race, cooperative living, working in education, and self love
Rebecca Jacquez, UC Berkeley &  Afro House Alumnus, USF Graduate Student  | Amber Ellis, UC Berkeley &  Afro House Alumnus, buildON Oakland | Spencer Prichard, UC Berkeley & Afro House Alumnus, SF State Graduate Student | Wisdom Cole, UC Santa Cruz & Afro House Alumnus, June Jordan School for Equity
This panel will discuss cooperative living and how it relates to education, self love, and reclaiming space for black and brown and other oppressed communities. We will discuss the privilege and importance of a decolonized, liberatory education and the ability to articulate our role as educators in our communities in this eurocentric, cisheteronormative and patriarchal society. Additionally, we will explore spaces and organizations in the east bay area that understand and utilize an intersectional framework in their work in an effort to understand how to bridge the gap between the university and our communities. We will explore questions such as – How does self love intersect with our work in education? How do our intersectional identities shape our understanding of education in particular as educators in our community?
Not Our Voices
Isaac Castillo & Alexander M Vasquez, UC Berkeley Students, Transfer Student Center
We want to have six representatives from different communities to participate on the panel who are specifically transfers. On top of maintaining the transfer identity, we want to select members from the UC Berkeley campus that also speak to various other identities like gender inclusivity, different racial backgrounds, documented status, the transfer identity, and graduate and undergraduate students. We will conduct a panel in which the facilitators will ask various questions to the panelist about common transfer experiences for example "imposter syndrome", "culture shock", the stigmatization of the transfer identity. At the very end, we will open up the discussion to the attendees of the panel.
Using Our Full Selves As Medicine in the New Era of Civil Rights
Yvette Leung & Bill Say, UC Berkeley Alumni
Engage in a cross-cultural, experiential dialogue with those who identify with you and with those from very different backgrounds. Using process work and coaching, we will:
• Examine our tendencies to look from a lens of "us and them"
• Notice our shifting roles and associated power level, acknowledging where we are privileged and where we are subjugated and
• Experience healing from a brave and loving space
Our goal is to increase self-awareness and move us from guilt or paralysis toward using our privilege and our marginalization as powerful medicine at a time when civil rights continue to be jeopardized.
We will examine the intersectional identities and communities of those who are in the room.
Black Love: The Art of Radical Self-Care
Kiara Lee, UC Berkeley Staff
In this interactive workshop, participants will be invited to share their black experience and reflect on strategies to navigate anti-blackness and healing. They will have the opportunity to honor black resilience through a practice of self-care including art making, altar building, meditation and community celebration. This workshop is a closed space for black identified students, staff, and faculty. This workshop will highlight the intersections of black, queer, student and professional identities in higher education.
Creating Inclusive Classrooms: A Roundtable Discussion for Students, Faculty and Support Staff
Facilitators to be announced soon
Creating inclusive and equitable classrooms is critical to the success and well being of all Berkeley students – and especially important for those from underrepresented and marginalized groups. As we know from students, researchers, and our Campus Climate Survey, negative experiences associated with unconscious bias, microaggressions, study group exclusion, faculty and student insensitivity, lack of diversity in the curriculum, unequal participation, and so on can often lead to alienation and discomfort. This makes it hard for many students to fully engage, learn, and thrive in their courses.
This interactive session is designed to bring together students, faculty and support staff to look at classroom experiences on campus, and to share strategies, concerns, questions, and ideas for transforming challenging environments into inclusive and respectful spaces for all.
Warmly,
The Intersect Planning Team
Amber Bundy-Davis, Office of Undergraduate Admissions
Ruben E. Canedo, Centers for Educational Equity & Excellence
Yuki Burton, Educational Opportunity Program
Quincy Jones, Office of Undergraduate Admissions
Nicole McIntyre, Electrical Engineering & Computer Sciences
Marissa Reynoso, LEAD Center
Lea Robinson, LEAD Center
Brittney Enin, Undergraduate Student/LEAD Center
Fela Thomas, Public Service Center